Main Content
The National Science Foundation recently awarded a $680,000 grant to Wake Forest University Associate Professor of Chemistry Patricia Dos Santos. In addition to funding research that helps ...
The National Science Foundation awarded $900,000 to an interdisciplinary group led by Dr. Gloria Muday examining how hormones affect growth and development of the roots of Arabidopsis ...
The epigenome is the software of Life. All the cells in your body contain the same hardware, or DNA sequence. We're different because we ...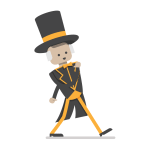 Load More